Other Products Premix
Tako-yaki
A ball-shaped Japanese snack made of a wheat flour batter and octopus. The outside texture is crispy and the inside texture is melt-creamy.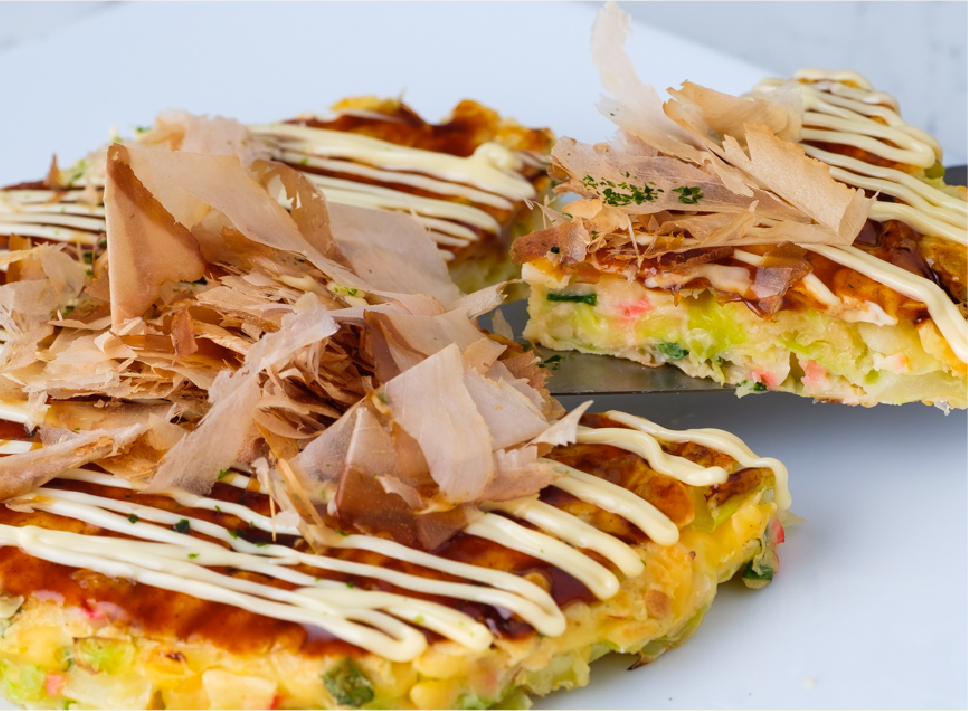 Other Products Premix
Okonomi-yaki
A Japanese style savory pancake made of wheat flour batter, cabbage, meat, seafood and other ingredieants.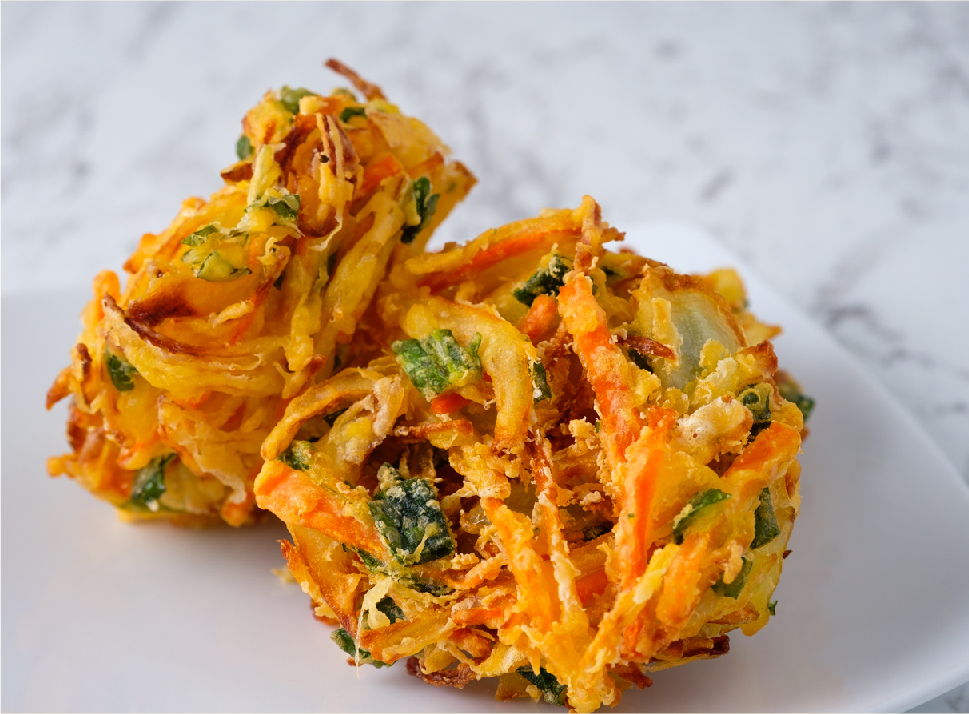 Other Products Premix
Kaki-age
Battered and deep fried of chopped vegetables and seafood for topping or side dish for Japanese noodles.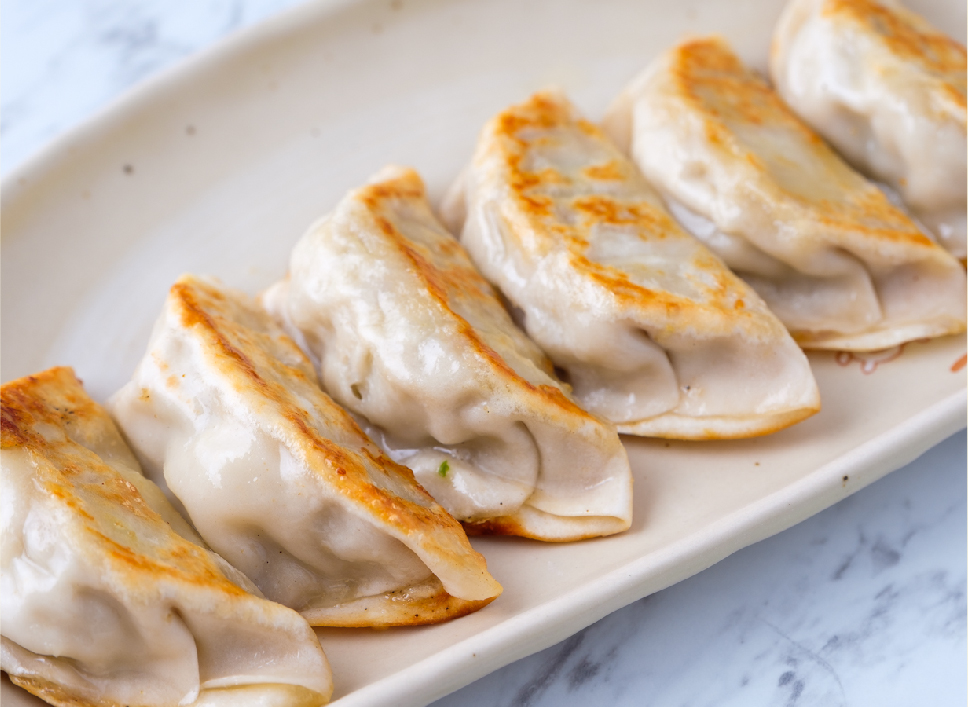 Other Products Premix
Gyoza & Chinese Dim Sum
Our premix is suitable for Gyoza and Chinese dim sum such as shumai, wonton and other Chinese dumplings, and all kinds of wrapped and rolled dishes.